Mike Klaassen's Fiction and Nonfiction Books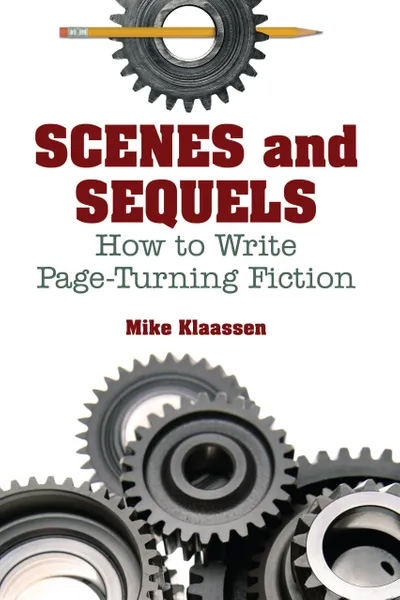 SCENES AND SEQUELS
How to Write Page-Turning Fiction
Most books about the craft of writing fiction don't even define a scene, much less describe how to write one. Even fewer address sequels. Scenes are the exciting, turbocharged parts of fiction, driving the story forward. Sequels provide a breather, where the focal character can celebrate his victory or lick his wounds before planning his next move. Together, scenes and sequels help create page-turning fiction. 
The concept of scenes and sequels were championed by Dwight V. Swain (1915-1992) and Jack M. Bickham (1930-1997). Scenes and Sequels: How to Write Page-Turning Fiction, builds on the work of Swain and Bickham to create the most comprehensive and concise explanation of scenes and sequels anywhere.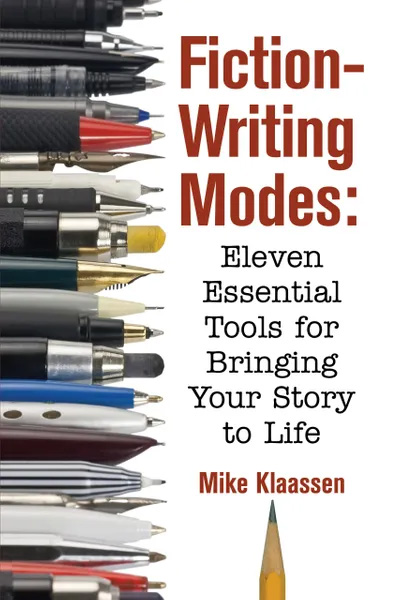 FICTION-WRITING MODES: Eleven Essential Tools for Bringing Your Story to Life
Most books about the craft of writing fiction explain a few fiction-writing modes, but none addresses or even identifies all eleven. A mode is a particular manner of doing or expressing something. Eleven different modes comprise all written fiction. 
Fiction-Writing Modes: Eleven Essential Tools for Bringing Your Story to Life offers beginning writers an invaluable foundation from which to build skills. This book can help experienced authors reach new levels of success. A better understanding of fiction-writing modes can help any writer understand why some writing works and why some does not.
Fiction-Writing Modes is the most comprehensive and concise resource available anywhere regarding fiction-writing modes and the mechanics of presenting them.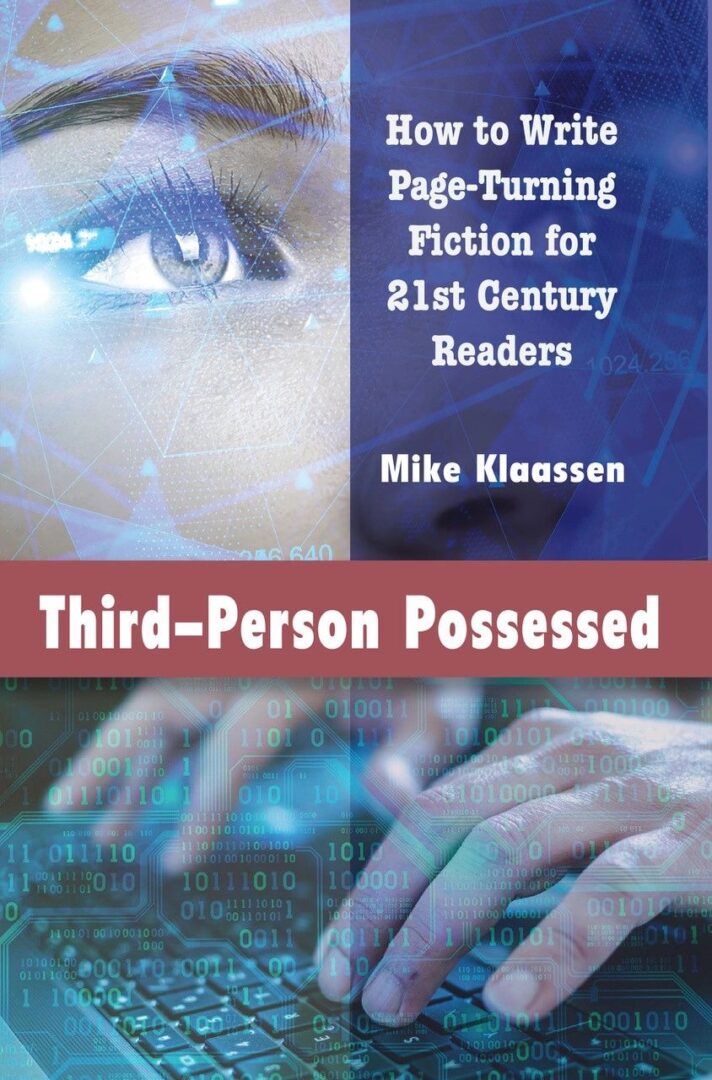 THIRD-PERSON POSSESSED
How to Write Page-Turning Fiction for 21st Century Readers
By Mike Klaassen
Are you writing fiction in an outdated style—or are you writing for the next generation?
Most of today's bestselling authors built their reputation during the final decades of the last century, and they wrote in a style that was the state of the art at that time. We should all adopt the attitude that writing as well as today's bestsellers isn't good enough. We need to write better than they do, using a style appropriate for the next century. This book explains how to do that.
I've identified a specific set of techniques for writing third person in a way that allows the reader to consistently experience the story as if he's inside the character's mind and body. I mean more than having mere empathy with the point-of-view character and even more than reader identification with that character. I take intimate third-person narration deeper and more consistently into the character, using a style I call "third-person possessed."
This book is like no other. In addition to describing third-person possessed and explaining how it works, I demonstrate seven techniques for troubleshooting your own manuscript to bring it closer to its full potential.
Are you settling for a twentieth-century writing style, or are you writing for the next generation? Join me now in learning how to write in third-person possessed.
—Mike Klaassen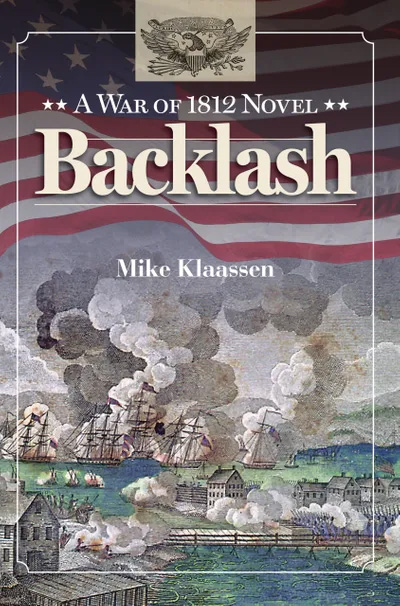 BACKLASH: A WAR OF 1812 NOVEL
"In Backlash, Mike Klaassen skillfully weaves the raw realities of war with the experiences and emotions of diverse and disparate characters to bring us an adult novel, rooted in historical fact and the core of human nature: a great read."
—Keith A. Herkalo, President, War of 1812 Museum
"Klaassen sticks closely to the facts and skillfully weaves real history into an enjoyable and absorbing narrative. This is historical fiction that even a stickler for accuracy and documentation will find pleasurable reading."
—Rick Conwell, Museum and History Store manager, Tippecanoe Battlefield Museum, Battle Ground, Indiana.
"The story of the War of 1812, which had no clear victor, is a conflict that will continually be debated among historians. It has been described as the war that both sides won and the war that nobody won. A Canadian historian suggested that Americans think that they won the war, that Canadians know that they won the war, and that the British are blissfully unaware that the conflict took place. It is a complex story. Using the War of 1812 as the setting for Backlash, Mike Klaassen has done a superb job of weaving his story around the facts. This novel is extremely engaging and with Klaassen's attention to detail and accurate portrayal of the life and times of that era, his book is not only highly entertaining but also very educational. Readers will enjoy the drama and are sure to learn something new. Backlash is a very welcome addition to recent fiction and nonfiction based on the colorful events at a time when America and Canada were anything but friendly neighbors."
—Ron Dale, author, historian, and former Superintendent of Niagara National Historic Sites of Canada.​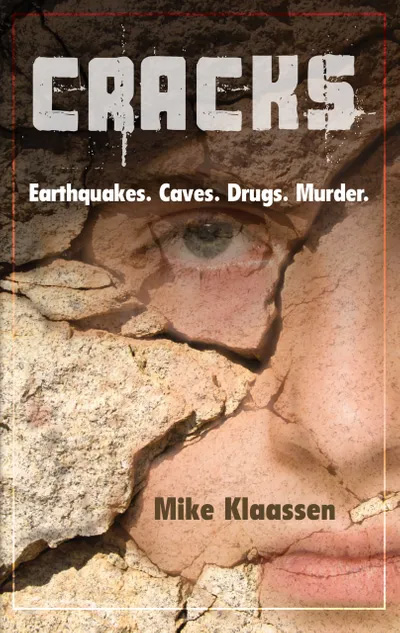 CRACKS
Five troubled teenagers on a rampage as earthquakes from the New Madrid Fault rock the Ozarks of Arkansas. Drugs, wild boars, murder, maggots, swearing, and knife fights.
"This is refreshing . . .it gets so intense that one wants to put the book down for a breather. Mike Klaassen has written another adventurous, powerful book. Cracks is a book boys will relate to . . . A must read for young people and counselors leading your rehabilitation groups . . . reminiscent of Lord of the Flies."
-Judith Nasse, Children's Book Reviews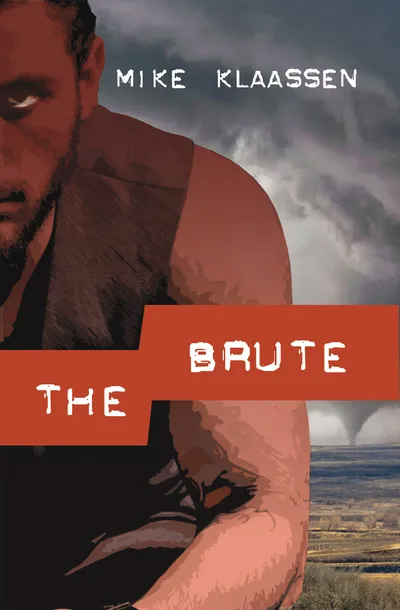 THE BRUTE
When sixteen-year-old Fortney Curtis reluctantly agrees to go on one last Boy Scout camp out, he has no idea of the challenges he'll face--from nature and from within himself. His temper is flaring, and his patience is short, but none of it matters when the tornado strikes.
"Were I a sixteen-year-old or younger, Mike Klaassen's The Brute would be a great way to spend a couple of glued-to-the-pages hours! Constant action and compelling interactions with people while confronting both internal (a teenager learning to control his anger) and external conflicts (saving lives in the wake of a tornado); will keep the reader wondering how Fort will solve the major problems the storm, both the one inside and the one without. Fort's coming-of-age story is a must read for those who are trying to control an anger that has grown to dangerous proportions."
 — Donna Rothgeb, Retired Teacher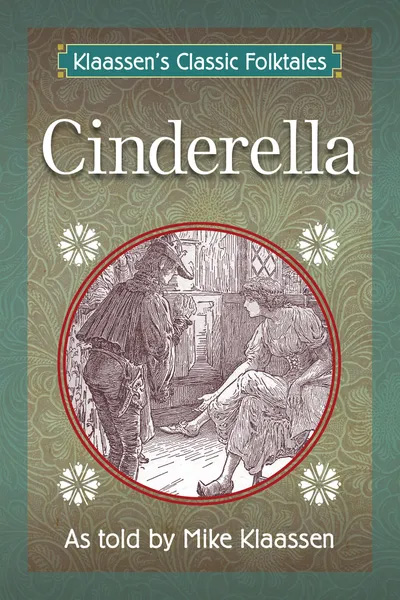 CINDERELLA: THE BROTHERS GRIMM STORY TOLD AS A NOVELLA
Cinderella is a witch! The story behind the fairy tale.
An orphaned domestic slave discovers the magic within herself. Cinderella is part of the Klaassen's Classic Tales collection of ancient stories first published in the early 1800s, now enhanced for the 21st century.
If you liked Hansel and Gretel and The Frog Prince, you'll love this novella.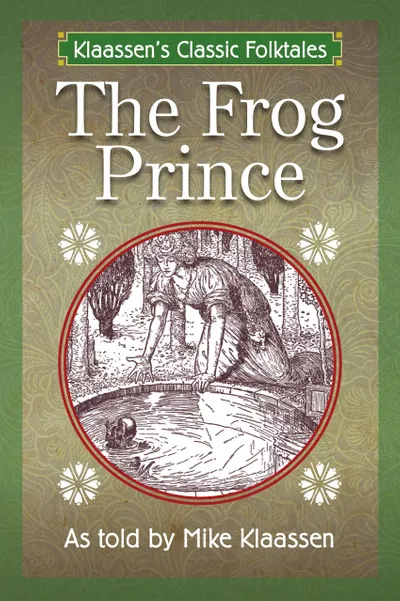 THE FROG PRINCE: THE BROTHERS GRIMM STORY TOLD AS A NOVELLA
DONNA ROTHGEB "Mike Klaassen's The Frog Prince: The Brothers Grimm Story Told as a Novella is a delightful fleshed out Grimm's folktale that offers wonderful details." —Donna Rothgeb, Retired Teacher
KIRKUS REVIEWS "It's fun to see this story from the frog's perspective, as his situation is the most desperate and strange; at one point, for example, he gets his tongue comically stuck to his own face." —Kirkus Reviews
MIDWEST BOOK REVIEW "While fairy tale fans who look for retellings will be the obvious enthusiasts of Mike Klaassen's original novella, it's the student of fairy tale forms intent on contrasting this version with its Grimm original who will be especially delighted." —D. Donovan, Senior Reviewer, Midwest Book Review
PACIFIC BOOK REVIEW "This story would be a bedtime read extraordinaire told aloud to youngsters, or perhaps during an outing in the woods next to a fire's glowing embers (with the sound effects of rivets in the background)."
—Beth Adams, Pacific Book Review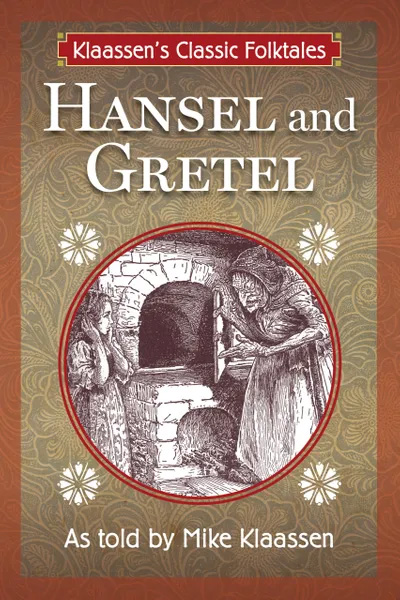 HANSEL & GRETEL: THE BROTHERS GRIMM STORY TOLD AS A NOVELLA
MIDWEST BOOK REVIEW ​"Those with a special affinity for fairy tale retelling will quickly recognize that this Hansel and Gretel is more than a notch above the usual approach, remaining more connected to its original than most and yet offering something far more compelling. A reading of this novella along with other fairy tale reworks will quickly highlight Klaassen's unique strengths." —D. Donovan, Senior Reviewer, Midwest Book Review 
KIRKUS REVIEWS "An embellishment of an age-old folktale that adds intriguing elements while remaining faithful to most of the original story."—Kirkus Reviews 
READERS' FAVORITE "Mike Klaassen's retelling of Hansel and Gretel was a pleasure to read. He has brought the classic story back to life, modernizing it slightly with the language so that it can be read, understood, and engaged with by children young and old. The story of Hansel and Gretel is timeless, and Klaassen has not altered it so that it deviates from the version originally told by the Brothers Grimm . . . Mike Klaassen's version of Hansel and Gretel will be well received by parents and children alike . . ."—Reviewed By Rachel McGrath for Readers' Favorite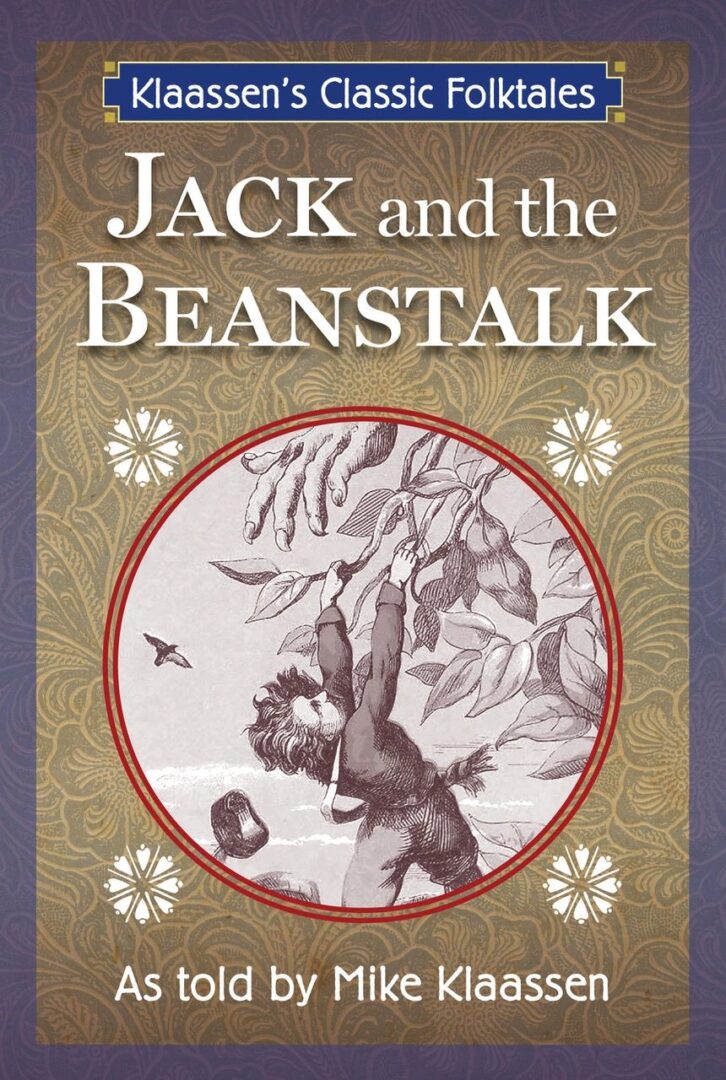 JACK AND THE BEANSTALK
A poor farm boy falls for a beautiful princess, and then, tempted by riches, he climbs a beanstalk to a land above the clouds where he steals a bag of gold from a terrible ogre who eats boys for breakfast. Out of desperation, Jack climbs the beanstalk again, this time stealing a hen that lays golden eggs. Jack steals a singing harp then kills the ogre by chopping the beanstalk down. The king knights Jack for his service to the kingdom and allows him to marry the princess.